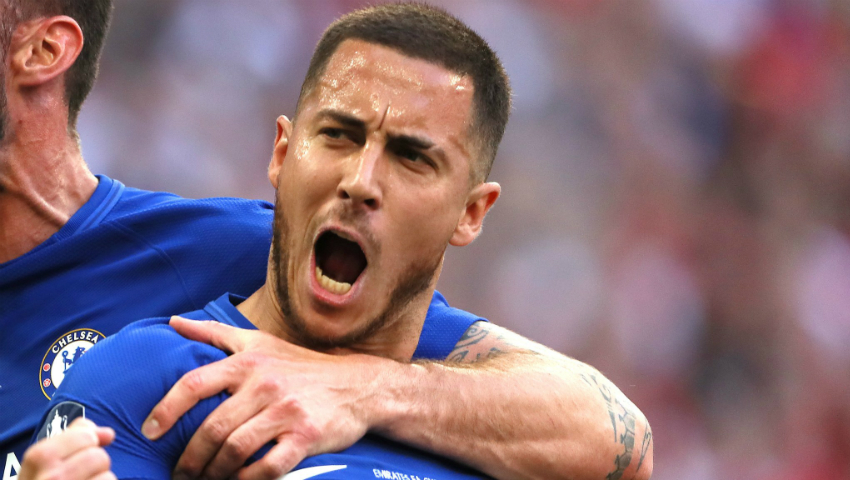 Eden Hazard
Cristiano Ronaldo's transfer to Juventus has left a Galactico-shaped hole in the Real Madrid attack, and with neither Kylian Mbappe nor Neymar likely to join Los Blancos Eden Hazard is odds-on favourite (1/2) to move to Madrid.
Florentino Perez has a history of signing a standout player from the World Cup - for branding reasons as much as footballing - and so Hazard to Real certainly makes sense. After spending six years at Stamford Bridge it is surely time for the Belgian to move on, particularly given Chelsea cannot offer him Champions League football. It definitely isn't worth backing Hazard to remain at Chelsea (7/4); Hazard is the clear standout option for Perez and Zinedine Zidane.
N'Golo Kante
Another Chelsea star who enjoyed an impressive World Cup was France's N'Golo Kante, who has perhaps outgrown the club following their 5th-place finish in 2017/18. A player of Kante's stature should be winning trophies year on year, and if Hazard leaves for Real that might prove to be the tipping point for the all-action midfielder.
Paris Saint-Germain are the current favourites to sign him (7/4), although the odds are even shorter for Kante to stay at Chelsea for the time being (4/6). As a quiet and humble player, he is likely to remain loyal should Maurizio Sarri put his foot down. The best value in the market is Kante to Barcelona at 4/1; the La Liga giants are interested, per Sky Italia, with Ernesto Valverde keen to replace the waning Sergio Busquets.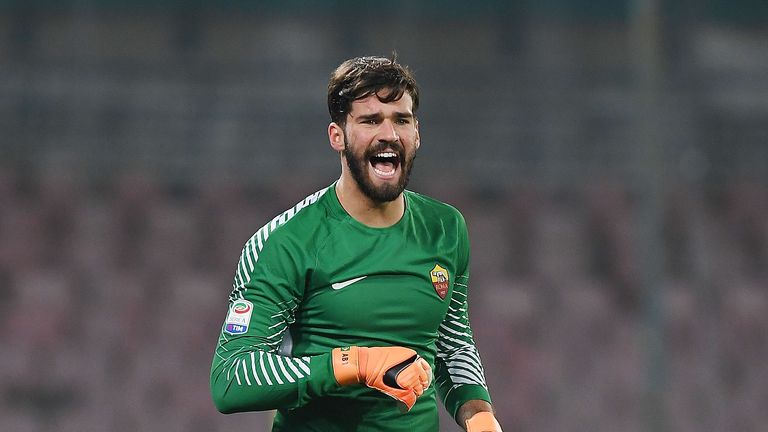 Alisson Becker
Liverpool target Alisson Becker remains an AS Roma player for now, but the Brazilian surely won't remain in Italy for much longer. Jurgen Klopp has suggested Lorus Karius will be his number one for the new season, although that is likely to change should one of his key targets become available. Alisson remains 6/4 to arrive at Anfield before the end of the window.
Rumours have become louder in the past 24 hours as reports in Italy suggest Alisson and his agent will sit down with Roma to discuss a move. His £70 million price tag could put Liverpool off, making Chelsea (81/50) or Real Madrid (4/1) a more likely destination
Jack Grealish
Aston Villa are desperate to sell key players in their bid to balance the books, and there is little doubt Jack Grealish is the most valuable player at the club. He is simply too good to be playing Championship football; many Villa fans accept the need to cash in on Grealish and give him the platform he deserves.
Daniel Levy's brutal negotiation tactics explain why he isn't already a Tottenham Hotspur player, with Villa's asking price of £25 million too steep for the north London club (3/10). With just four weeks remaining in the window, that could open the door to a late swoop by less thrifty Premier League sides such as Leicester City (10/1), West Ham United (20/1), or Wolverhampton Wanderers (20/1). The Hammers have already spent most of the budget and Grealish won't want to join a direct Villa rival, so it's worth a small bet on Leicester to steal him away from Levy.
Mateo Kovacic
The 24-year-old Croatian midfielder has struggled for game time at Real Madrid, partially explaining why he played such a small role in Croatia's run to the World Cup final, and so Mateo Kovacic is widely expected to leave this summer. However, Manchester City (9/4) have "balked" at Real's £80 million valuation, per Sky Sports.
That leaves Manchester United (11/2) and Chelsea (5/1) potentially free to make a bid. Unless Real move significantly drop their asking price it is highly unlikely any Premier League club will complete a deal. Jorginho, a clearly superior player, joined Chelsea for £50 million this week, setting a new bar for the valuation of talented central midfielders.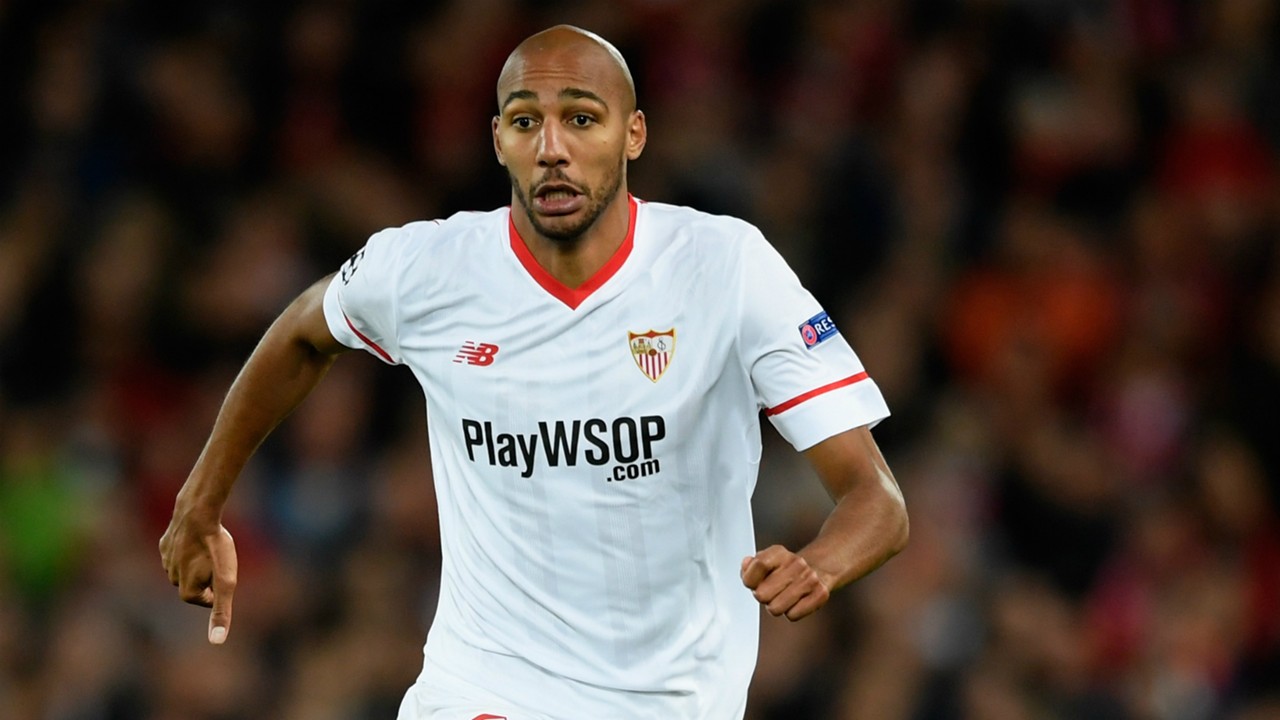 Steven Nzonzi
Steven Nzonzi's composed and controlling substitute performance in the World Cup final has raised the Sevilla midfielder's profile, reawakening Arsenal's long-standing interest in his services. The rumours refuse to die down, suggesting he is pretty good value to back at 4/5.
A price tag of £31 million sounds about right for the 29-year-old, too; Nzonzi and Lucas Torreira would make a strong, combative midfield partnership at the Emirates. What's more, Unai Emery worked well with Nzonzi at Sevilla.
Toby Alderweireld
Tottenham Hotspur's star defender is increasingly unlikely to sign a new contract at the club, and with just two years left on his current deal that makes him almost certain to leave this window. Levy isn't one to lose out on a transfer fee.
The latest reports suggest Spurs are open to selling Alderweireld, with Man Utd (4/7) clear favourites. A tall centre-back in his prime years, the 29-year-old would be a classic Jose Mourinho signing. The transfer isn't set in stone, but it wouldn't be wise to back Alderweireld to remain at Spurs, currently priced at 3/1.
Willian
Chelsea are seriously struggling to hold onto their best players. Sarri likes to play a lopsided 4-3-3 with a tucked-in right winger, which suits Willian perfectly, and yet rumours persist of an imminent transfer to either Man Utd (3/1) or Barcelona (8/11). The 29-year-old was always highly regarded by Mourinho when together at Chelsea, but his reported £53 millionvaluation could be too steep for United.
Barcelona are not expected to be able to afford both Kante and Willian from Chelsea, and the Catalan club reportedly wish to prioritise Kante. Consequently, it is safer to back Willian to stay at Chelsea (6/4), particularly if Thibault Courtois, Kante, and Hazard all leave this summer.
David de Gea
David de Gea to Real Madrid is a transfer rumour that refuses to go away no matter what is said by representatives of the player, Real, or his current club Man Utd. Keylor Navas surely won't be Real's number one for much longer, and yet as the years pass it seems increasingly unlikely De Gea will be his replacement.
Odds of 100/30 to join the European champions reflect this. Instead, Alisson, Courtois, or Jan Oblak are Perez's main targets, per AS. United fans can rest easy for now.
Harry Maguire
It is hardly surprising that Leicester City centre-back Harry Maguire was linked with a number of Premier League clubs after his quarter-final heroics against Sweden. However, such stories are rarely reliable, and after just one season at Leicester there isn't a high chance of Maguire moving to Man Utd (11/4), Spurs (11/4), or Liverpool (6/1).
For starters, his stock has never been higher and thus Maguire will likely have an inflated valuation this summer. That surely means Spurs and Liverpool are out, while United's pursuit of Alderweireld makes the deal extremely unlikely, per Manchester Evening News. Consequently, it is worth backing Maguire to stay at Leicester at 8/11.