Legal sports betting as a form of casual entertainment will be much more about dabbling, whether taking in a game live or swiping through an app in the deli line. It will be less about analyzing sporting events in search of big payoffs than finding amusing low-budget dalliances.
And as data-gathering technology improves, bettors will likely choose from a myriad of facets that impact an outcome. That, Sportech sportsbook director Victor Bigio surmised, will included the use of biometric health data from athletes.
A wealth of information already exists in the public marketplace, such as the Major League Baseball tracking data now exclusive to MGM Resorts International after it became the league's gaming and entertainment partner in November. Part of the National Hockey League's data-sharing and sports betting deal announced with MGM, also announced last year, is to provide advanced metrics to fans.
Barring changes in momentum that may already be irreversible even with the reticence of player unions, bettors will have many options, Bigio told Gambling.com. Bigio will participate in a panel entitled "Horse Racing – What Can Be Learned About the Country's Existing Punters?" at Betting on Sports America at 3:50 p.m. on April 25.
"I think it'll get pretty granular," he said. "Now, I do think that they have to find a way to make it casual. I think that the advanced analytics, there's an argument that advanced analytics is ruining sports in general because it's taken, sort of, the fun aspect out of it, or the guesswork out of sports.
"This is already happening over in Europe. In a European soccer match, they tell you at the end of the game or when a guy subs out, how far he's run, what his top heartbeat was. So, we're not reinventing the wheel here. I do think that the sheer amount of data that's coming in needs to be culled in order to find interesting fun markets."
Sports Data Deals Demand Compelling Content
The NBA has numerous data and gaming deals, including with MGM. The NFL does not yet have an official gaming partner, but inked Caesar's Entertainment as a sponsor. Dollar figures have not been released in any of the pacts, but whatever the transaction, companies like MGM and Sportradar – which also has a deal with the NBA – will expect compelling content, Bigio said.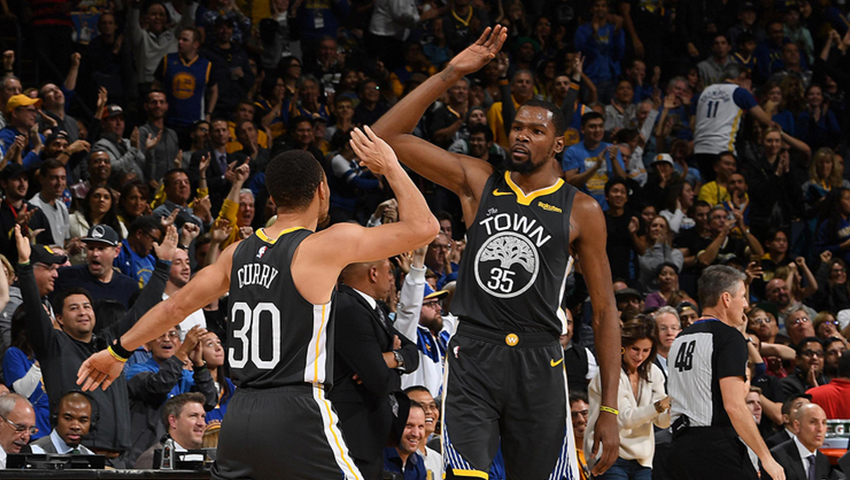 And then they package it for the new American sports betting consumer.
"Maybe it's a pools betting. Maybe it's more part lottery-style parlay bets," Bigio mused. "I'm not sure, but if you look at the deals that the gambling companies like MGM has done with the NHL, I mean, they're expecting more data than is currently being generated.
"There will be a market for it from a betting perspective. But I feel like, personally, and what I tell our clients, is that having someone bet $100 on the outcome of a Patriots-Rams game will be the past.
"What it will be in the future is a hundred $1 bets, micro bets, on things like the longest pass and Tom Brady's heart rate and the speed of the longest field goal, whatever, the wind direction, all those things that we will get data on and that actually is better for the fan engagement in the long run, anyway.
"So I think it will become an integrated part of the fan experience, but to a micro level. I don't think that sports books or sports bettors are going to want to bet hundreds of dollars on the outcome of one pitch."
Athletes to be Mined for Game Data
The confluence of market forces and ethics, Bigio said, could go far in forming how player unions and sports leagues interact in the future. Leagues have as a general rule sought so-called integrity fees, first as an ostensible tax to fund anti-corruption efforts, then as a virtual subscription for the intellectual property created.
"When you talk about integrity and so forth, well, the leagues are finding money," Bigio said. "They're finding money with it not from integrity, but just getting deals directly with these casinos. So, that's a way that these leagues can generate revenue because they do have the ability to create new pieces of data that aren't just out in the public domain.
"If that's the case, then they should cut deals that are good enough for them that they can then give that back to the players and to the teams. There will still be individual players who say, 'I don't want to be involved in it.' but unfortunately that's how collective bargaining and those players unions work. If they agree, then they're all going to have to put those chips in their helmets or in their stick."
Source: Gambling