Tribuna.com announces the launch of Betting Insider, a social network for tipsters.
This is only the first release of our ever-developing service, but there's already quite a few reasons to join our betting community now: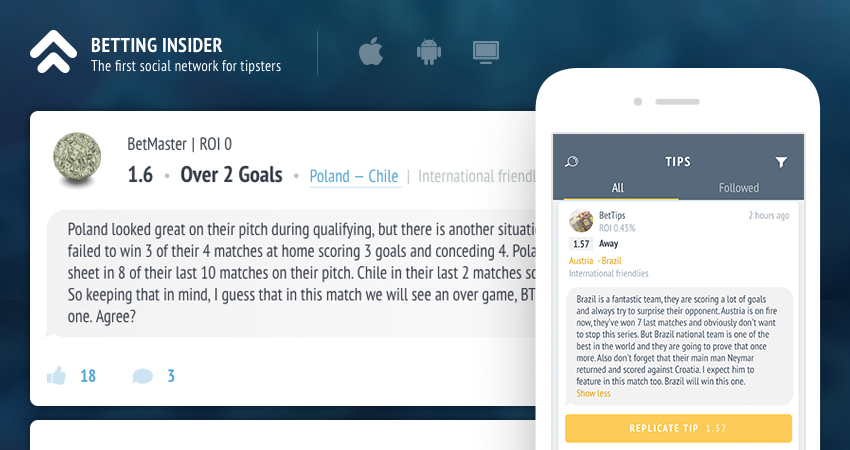 Bets
Betting Insider is a social network for gamblers, where tips are published by hundreds (soon, thousands) of players. Bet tips are handily organized for each football match (other sports will be added soon). You can like and comment on each bet.
Likes and comments, as well as the ROI (Return of Investments, performance measure), increase the chance of a prediction to be featured on the main page, where everyone will notice it.
You can subscribe to any capper and follow their predictions in your personal feed (available for iOS and Android).
Betting Insider is the easiest way to get football predictions for free. Also, Betting Insider gives you an opportunity to make a name for yourself as a tipster. Soon, we'll provide top performing tipsters an option to sell their betting tips.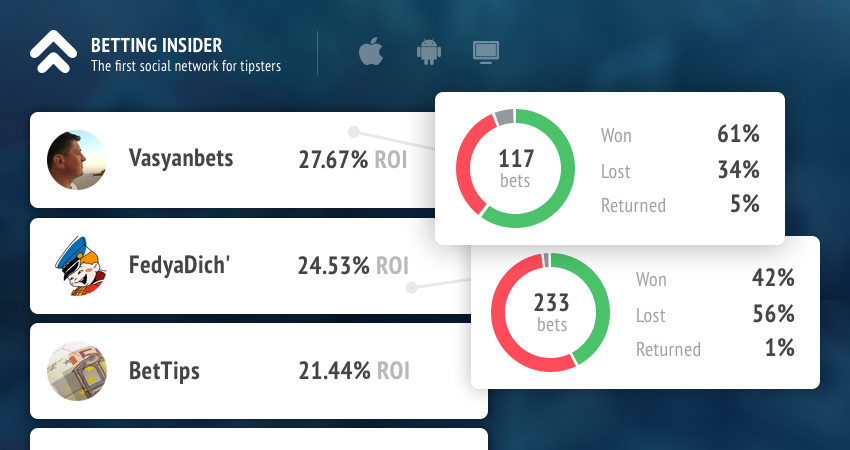 Fair rating system
Unlike on other social networks, you can't hide your losses in Betting Insider. Detailed statistics available for each player: winning rate, most popular bets etc.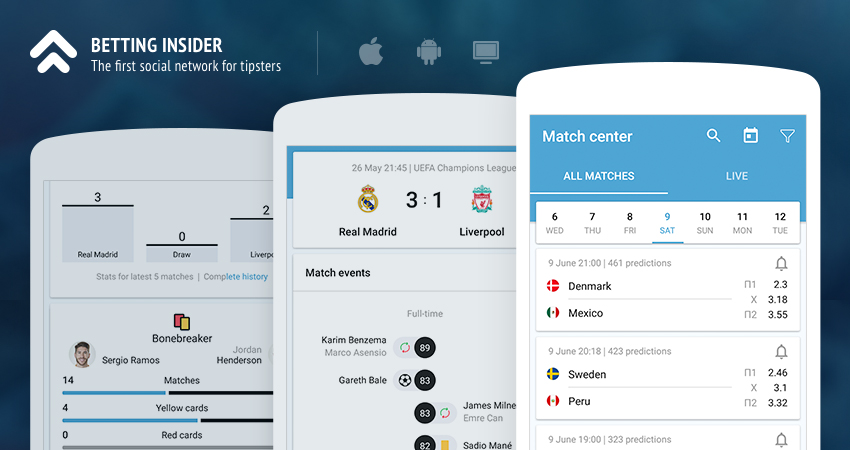 Match centre
We've got everything a tipster needs – betting odds, live stats and detailed in-depth info.
By the way, you can make your predictions live. Don't miss the opportunity to catch the best odds!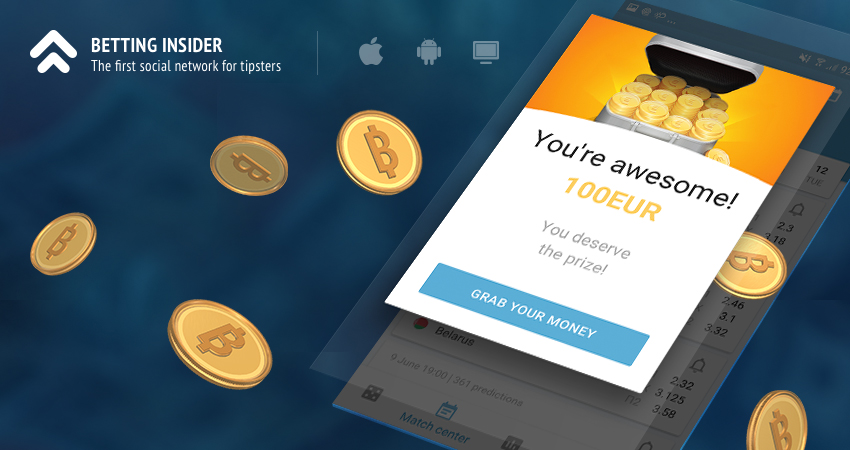 Prizes
Tipster with the highest weekly ROI receives a 100 EUR freebet. We also award 80 EUR for the second place and 50 EUR for the third.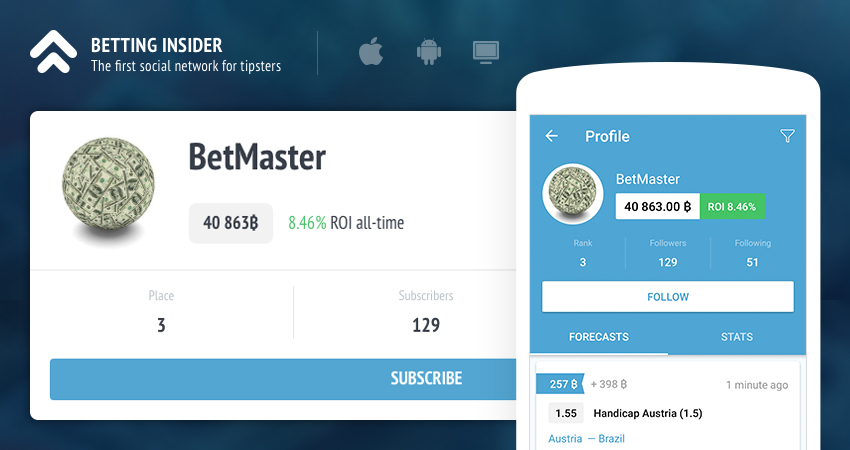 Subscriptions
Tipsters can leave comments and discuss matches in the chat. iOS/Android apps send push notifications for the new predictions of your favourite tipsters. Moreover, Betting Insider sends notifications with an outcome of each bet.
What happens next
Extended pre-match and live stats
Paid subscription for top tipsters
More contests and prizes
New odds (BTTS, over/under in 1st half etc.)
New sports
Odds movement service

Download our apps in AppStore and Google Play and bookmark our website www.betting.team!