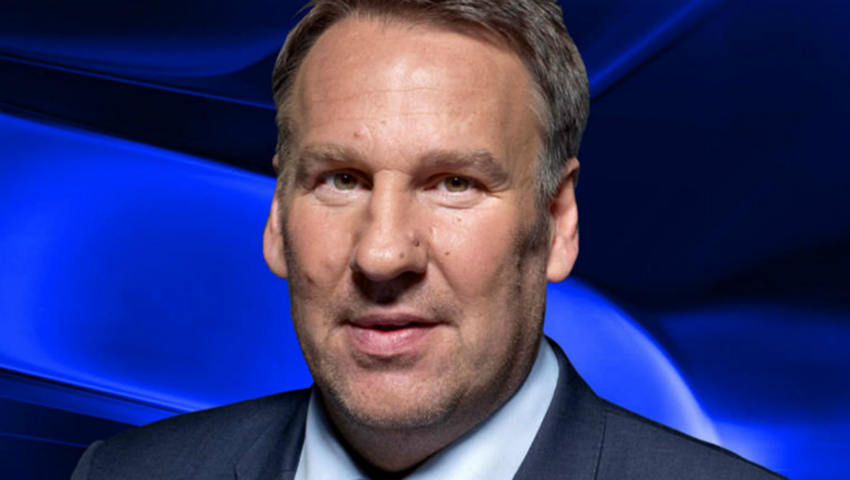 Who will be victorious on Derby Day and will Manchester United win at Southampton?
Paul Merson gives his calls for all of those games including those big three derby matches on Sunday as Liverpool host Everton, Arsenal take on Tottenham and Chelsea face Claudio Ranieri's Fulham.
Saturday
Southampton vs Man Utd
I'm not sure how this game will go, and that shows you where Manchester United are. They are playing away at a team who've only won one game at home in a calendar year and I should be saying banker away win. United are fighting for the top four, but we're only just going into December and they're out of the title race by a million miles. It's unheard of for Manchester United.
I'm going to go for them to win but I wouldn't be shocked if they didn't. There must be something wrong at Southampton for them to be the way they are though, they can't buy a game, and the result at Fulham was a shocker. The way it's going, they'll be playing Portsmouth next season.
Paul's prediction: 0:2
Sunday
Chelsea vs Fulham
Chelsea got well beat last weekend. Tottenham caught them by surprise with the way they pressed and it made Jorginho look like Alberto Aquilani. He didn't get any time on the ball to pass, and he was lost. If he's not getting on it, who's going to give it to Willian or Eden Hazard? You're also not going to win anything with David Luiz in a back four, or Marcos Alonso at left-back. He plays as a 10!
Fulham will go there and stick 10 behind the ball, and you've got 95 minutes to score if you're Chelsea. I expect them to win. I think this is where we'll see if Claudio Ranieri has a chance of keeping Fulham up. Last week they had to attack anyway, they had to win. This will show if he's been able to do anything with their defence.
Paul's prediction: 2:0
Arsenal vs Tottenham
If you go by last weekend and it was a horse race, you couldn't look past Tottenham. I thought Arsenal weren't very good, it was a great result but I don't know how they can keep on getting lucky. Liverpool was lucky at times, Wolves was lucky at times, Bournemouth was lucky at times, but you hope this isn't the game where it runs out.
They have some spirit about them, although against Wolves they were so open, but they're not losing games which they probably would have last season. You don't want to be giving this Tottenham team a headstart, and if they play with their normal energy the best Arsenal can hope for is a draw - although they do turn up for these games.
Tottenham have to play like they did last weekend, or Arsenal have every chance. But if they squeeze them, they haven't got the ball players to play around it. They should start Mesut Ozil because they need all the passers they can get.
Paul's prediction: 1:1
Liverpool vs Everton
Liverpool were all over the place against PSG, which shows you how good that front three is. It's a good back four at Liverpool now but they were in trouble.
I expect them to win though, I saw Everton at Chelsea a couple of weeks ago, they were solid but Chelsea were poor and still had three good chances and if they'd taken one they would have won the game.
I just can't see Liverpool not having those kind of chances and I think they'll take them. I don't think Everton will have a go at Liverpool, but if they defend for 95 minutes they're not going to keep a clean sheet.
Paul's prediction: 2:0
Source: SkySports