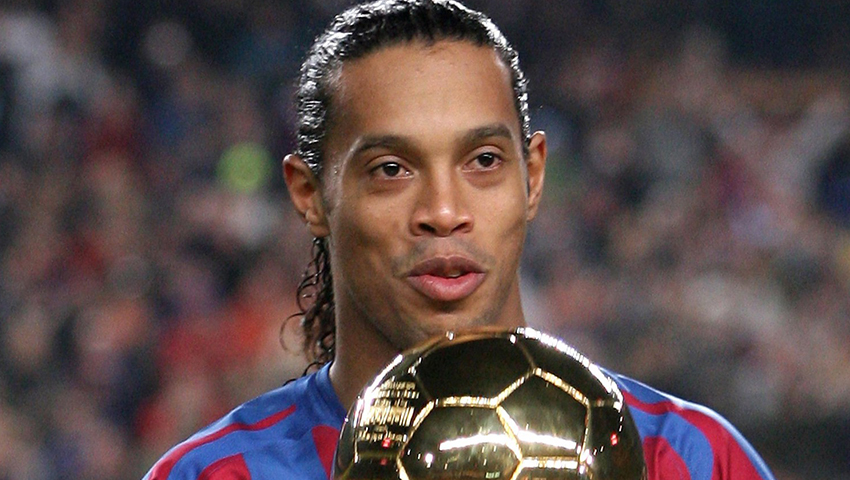 Brazilian superstar Ronaldinho has given his thoughts on tonight's Champions League clash between Man City and Tottenham.
Spurs head to the Etihad Stadium with a slim 1-0 advantage from the first leg.
After Harry Kane's season was derailed with an ankle ligament injury, Son Heung-min stepped up to score the winner for Spurs. So can Tottenham cause an upset, avoid losing tonight, and dump Man City out the Champions League? Were that to happen, Man City's quadruple hopes would be over.
For Ronaldinho, not only will Spurs KO Man City, but he believes that Mauricio Pochettino's side will win the Champions League. He said:
«Why can't Spurs win the Champions League? Because they don't have the history in the competition, or because they have never won it before? Every team that has won the Champions League had to win it for the first time once.
Their result against Manchester City, who are one of the best teams and have some of the best players in the competition, showed that they can compete with the best.
At this stage they will believe they can go all the way — and if they play as they can then maybe they will.»
Ronaldinho's thoughts were posed to Mauricio Pochettino in his presser on Tuesday before the Man City match.
Tottenham's manager reacted as follows:
«Wow – he knows a lot about football and I am going to respect him. He was a great teammate when we played together in PSG – we spent amazing time together on the pitch, training ground.
In football, all can happen; like in life, you must believe and have trust in yourself and your ability and quality. It is good that people like Ronaldinho think you have the quality to win. That increases our belief. Maybe tomorrow we will be able to beat an amazing team like Manchester City.»
The odds on tonight clash via Marathon
City to go 1.33
Draw at 5.95
Tottenham for the win 9.8