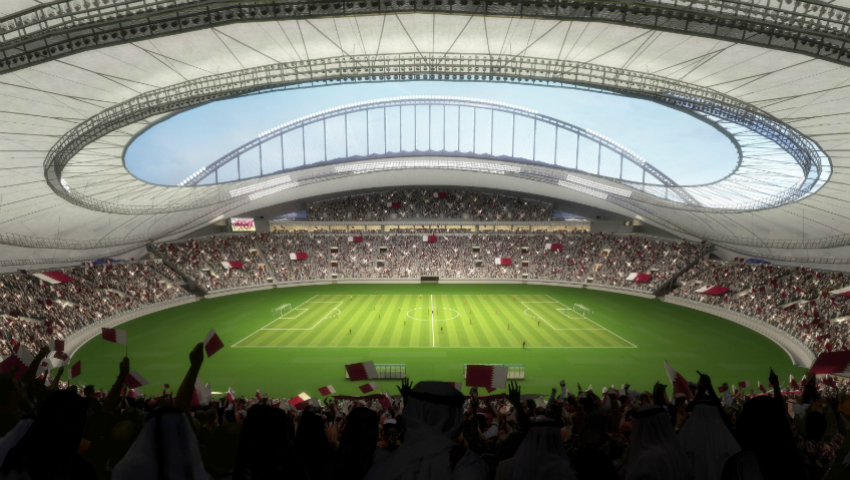 France captured their second World Cup on Sunday in Moscow with a 4-2 victory over Croatia in one of the most action-packed finals in decades. While Les Bleus bask in the euphoria, the 31 other teams that competed in Russia, and the many others that failed to qualify, will already be looking forward to Qatar in 2022.
But France, with their young roster featuring Paul Pogba and Kylian Mbappe, could once again make another great run. According to betting site Bet365, France will be among the favorites to win the next World Cup. History won't be on France's side, though, as the last time a country repeated as World Cup champions was Brazil in 1962.
Brazil, winners of five World Cup titles, have the best odds at 6/1. But the Selecao are followed closely behind by France, Germany and Spain, who all have 7/1 odds to win in Qatar.
The 2018 World Cup may be remembered for Croatia's fantastic run to the final. But with so many key players in their 30s, it may be hard for Croatia to return to another final anytime soon. As such, Croatia are listed as a longshot at 40/1.
The next World Cup will likely not feature two of the world's current best players. Argentina's Lionel Messi is 31 years old, while Portugal's Cristiano Ronaldo is 33. Neither Messi nor Ronaldo have announced their retirement from international football, but it seems unlikely that they will continue to compete in their mid 30s.
Argentina, who fell to France in the Round of 16, have 10/1 odds, while Portugal are listed at 25/1.
Belgium and England, two semifinalists in the 2018 World Cup, are listed at 12/1 and 14/1, respectively, to win in Qatar. Italy and the Netherlands, two traditional powers that failed to qualify in 2018, are listed at 16/1 and 20/1, respectively.
The United States, currently in a rebuilding period after failing to qualify in 2018, are longshots at 100/1. The Yanks have used a mostly young roster in recent friendlies, suggesting that they have a strong interest in developing new talent ahead of World Cup 2022 qualifying.
Because the World Cup will take place in the Middle East, the tournament will not place in the scorching hot summer and instead will run from Nov. 21, 2022 to Dec. 18, 2022. Unlike most European leagues which run from August to May, Major League Soccer's season concludes in early December.
World Cup 2022 Winner
Brazil, 6/1
France, 7/1
Germany, 7/1
Spain, 7/1
Argentina, 10/1
Belgium, 12/1
England, 14/1
Italy, 16/1
Netherlands, 20/1